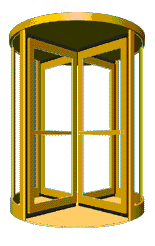 Smart Phone Enabled but Best Viewed on a Computer
Communications Training Products
Communications Training Program
​
EBook Now available, in Store
"Yes, I'd Like to Thank the Academy:
How to Tame the Red Carpet in YOUR Office. "
​
Benefit Booklet Preparation
​
Do you offer Employee Benefits but have your staff "Self Enroll" in the Health Insurance Marketplace? Let Revolving Door HR prepare your benefit booklets for you! Plan choices & descriptions laid out in easy to understand format. Prices beginning at $500. Click below to Email me for a quote.
Face-to-Face Training Meetings
In Person training as a guest speaker, like an Employee Benefits Meeting at your Monday Morning Meeting. COMING SOON
Webinar Trainings - COMING SOON
Revolving Door HR does not collect or store any of your personal private payment information. RDHR proudly uses PayPal's trusted 3rd Party Payment Processing for secure book purchases on this page. This page does not collect or store Cookies about your browsing history. Email Addresses provided by you are for Product Delivery of E-Books. Thank you for your business & Happy Reading.