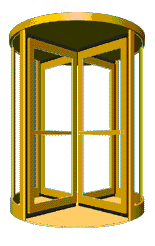 Smart Phone Enabled but Best Viewed on a Computer
The Revolving Door HR is the sole business venture of Lisa Annette Stanley, Published author of "Yes, I'd Like to Thank the Academy:
How to Tame the Red Carpet in YOUR Office."
​
Revolving Door HR officially swung open its' doors in August of 2016 in recognition of Women's Equality Day & in response to the lack of Civility, Misogyny & BULLYING that has gripped our Nation.
​
Having Freelanced my services as a 1099 Self-Employed" Insurance Agent since 2006, I decided it was time to truly strike out on my own & actually go into business for myself as opposed to self-employed on paper.
I hold a Bachelor's Degree Double Major in Sociology & Journalism, specializing in Advertising
Early in my career, I worked at The Galveston County Advertiser, a small newspaper where I was "Miss Classified," handling all aspects of the Classified Ads Page, at Texas Music News Magazine, a Mom & Pop publication, as a Typesetter & Production Assistant (long before the days of Desktop Publishing) and almost 10 years as a Yellow Pages Advertising Sales Executive for Great Western Directories out of Amarillo, Texas.
I have been a Self Employed 1099 Licensed General Insurance Agent since 2006, primarily enrolling Medicare beneficiaries in Health, Dental & Life Insurance, Cemetery Pre-Planning Counseling & most recently Employee Benefits Counseling which I still do, also on a Freelance basis.
Resume Brochure will open in a new window & is Downloadable as a PDF