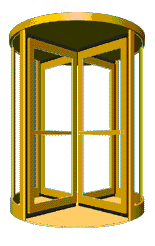 Smart Phone Enabled but Best Viewed on a Computer
Say, "Yes. I Will
Support This Critical
Mission."
Give to the
Revolving Door HR
to Help
End Bullying
Yes, I will help Fund this Critical Mission!
Revolving Door HR is on a Mission to help make this world we all share a more Civilized place to live, but I can't do it alone. To borrow a line from Hillary Clinton, it takes a village.
Seeking Corporate Sponsors
Revolving Door HR is currently looking to partner with like-minded female-friendly corporate sponsors with a vested-interest in ending Bullying of all kinds, including MISOGYNY to develop & implement a complete training course as the Companion Study Guide to my E-book, "Yes, I'd Like to Thank the Academy: How to Tame the Red Carpet in YOUR Office,"
The purpose? Improving communication skills with Emotional Intelligence.
Working Capital is needed to devote my efforts exclusively to development of the program.
​
Mission Statement:
.
2016 was a bruising year all across the country with BULLYING of all kinds being an ever-increasing problem for citizens of this country. Many offices have become a toxic, hostile work environment, particularly towards women.
This has got to stop.
This starts with teaching Emotional Intelligence.
How smart is the smartest guy in the room if he uses his knowledge to bully others?
Once created & implemented this course has the potential to benefit countless millions of people with an interest in ending bullying.
Product Description:
Communications Training Course with the goal of ending Bullying.
​
Click below to make a One-Time Donation to Revolving Door HR.
Revolving Door HR does not collect or store any of your personal private payment information. RDHR proudly uses PayPal's trusted 3rd Party Payment Processing for secure book purchases or making a Donation on this page. Revolving Door HR does not collect or store Cookies about your browsing history. Email Addresses provided by you are for Product Delivery of E-Books. Thank you for your business & Happy Reading.