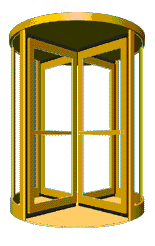 Smart Phone Enabled but Best Viewed on a Computer
Separation of Church & State.
Is Christian TV FREE Political Advertising?
Russian Interference in our Electoral Process has nothing on the Election tampering on TBN.
If Christian TV INSISTS ON PLAYING POLITICS, we should DEMAND that they PAY TAXES.
While it seems that the words "Separation of Church & State" don't appear anywhere in the Constitution, there are Legal Precedents that have been interpreted by the Supreme Court to that effect.
There are, however, laws governing Paid Political Advertising.
It seems to me that Christian TV is one great big giant Paid Political Ad. Donald Trump being interviewed on Christian TV by Mike Huckabee IS NOT Separation of Church & State.
Trump's Bully Pulpit is poised to reach out from Church Pews ACROSS THE COUNTRY in the form of Christian TV.
How can the Church justify turning a blind eye toward a BULLY???
This falls under the category of Un-Christian-like behavior & I gotta ask, on the subject of BULLYING,
I'm so furiously LIVID about organized religion tampering with our Elections & FAILING TO PAY TAXES.
This is an OUTRAGE.
Separation of Church & State. Is it Time for Churches to Pay TAXES?