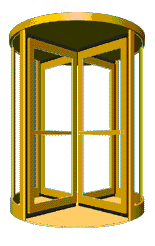 Smart Phone Enabled but Best Viewed on a Computer
Broadcast History of TV & Radio
When we look to the past, it is to improve lives in the present & future. It should never be for Personal Aggrandizement. It should never be for Personal Glory.
​
Studying History should be Motivated by the Right Reasons: improving lives.
I spend a lot of time in my Blog discussing the role of the Media in American life - including the Role of Free Speech under the First Amendment, Libel Law, including the question of whether Obscenity is or is not "Protected Speech" (here's a clue: it is NOT) & the need to re-institute the Fairness Doctrine.
So here is my WHY.
​
Broadcast IS my Family Business.
​
It is a part of my PERSONAL HISTORY.
​
Can I tell you I have not benefited one Iota from this fact despite having a Degree in Journalism in my own right?
So this is me standing outside the Time Square Headquarters of the Associated Press in 2001.
​
And this picture on the right?
​
This is my Grandmommy's brother - my Uncle Jack Brown who sat on the Board of Directors of the Associated Press in 1976. Jack Brown is on the far bottom right wearing glasses.
I knew him.
​
I loved him.
Uncle Jack accomplished much in his life, a fact I wish I would have known before he died. My family moved an average of every three years & never lived in North Carolina after I was born.
​
We have lived in Pennsylvania, New Jersey, Virginia, South Carolina & have been in Houston since 1974. The most time I ever got to spend with him was when we went back to visit on vacation.
​
My Uncle Jack had one daughter & from the last I heard I think she's about as broke as I am.
Jack Brown at his first job in Radio prior to starting his own Radio Station in Lincolnton, North Carolina. Jack Brown was a Broadcast PIONEER at a time when Elvis Presley was King.
Pictured on the right is my Uncle Jack Brown - my Grandmommy's brother with their sister Gertrude outside his Radio Station that he OWNED.
This is why I do what I do.