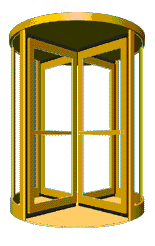 Smart Phone Enabled but Best Viewed on a Computer
Philosophy of HealthCare Funding
Can a dying person really afford to save another? Or should OUR money be spent taking care of us here at home???
​
It seems to me that it doesn't take a brain surgeon to figure this out.
​
Below is the complete analysis of the Presidents Fiscal Budget FY2018 PUTTING AMERICA'S HEALTH FIRST directly from the Department of Health & Human Services' Website. Full disclose I haven't had time to read it yet as I just found it this morning while preparing my statement for this page.​
The US is a member nation of the World Health Organization (WHO) but we are not the only ones. When our government has a temporary shutdown over the Republican/Democratic brawl over HEALTHCARE FUNDING IN THIS COUNTRY why in the world would we spend Tax Payer Dollars on Medical Charities Abroad when there is so much need back here at home in this country???
​
http://www.who.int/countries/en/
​
Instead of making Budget Cuts for the very people whose Tax Dollars are being used to pay for Healthcare abroad, how about we KEEP OUR HEALTHCARE DOLLARS & make Budget Cuts to Foreign Aid. (Image & Data based on most current available statistics from 2016.)
Legal Disclaimer for Non-Solicitation of Insurance Leads by Licensed Agent Lisa Annette Stanley, TDI #1407943, valid to January 31, 2023
​
The purpose of this webpage is Educational only, according to the broad General Concepts of how Americans get their Health Insurance Coverage in the US.
​
No leads are generated, nor Health Plans sold through this page by me.
#ImpeachDonaldTrump, #NotMyPresident, #RepealAndReplaceDonaldTrump